---
This is the fifth entry of my Taiwan Travel blog series! You can find my previous entries here:
---
I wasn't sure if people were enjoying my travel blog or if I was spamming planet.d.o with pictures of random mountain paths, but several people told me they liked it. Thanks for the feedback!
I've been busy in the last few days so for convenience's sake, I'll merge together what I did on the 14th and the 15th.
From mountain to sea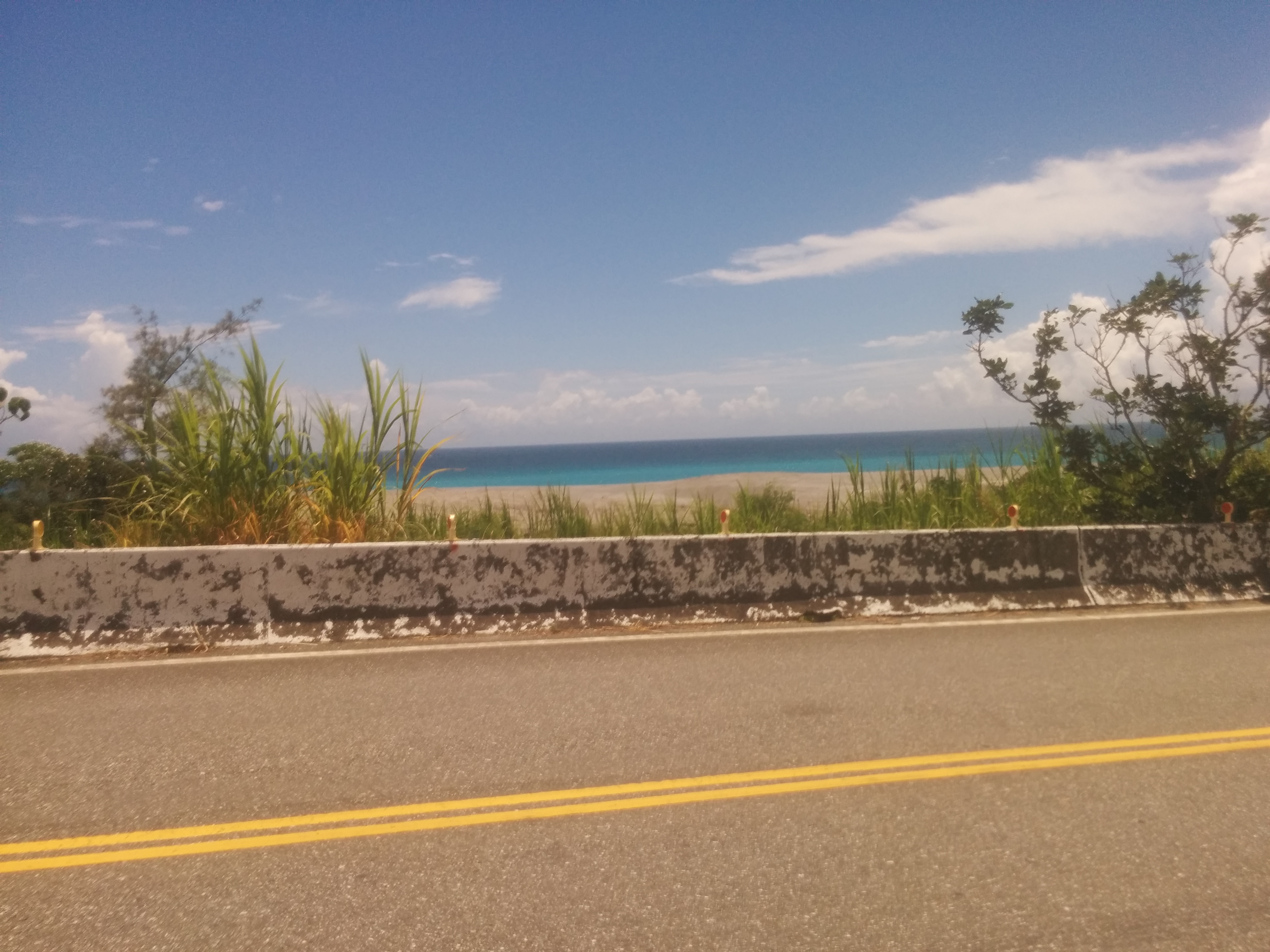 I left late in the morning on the 14th from the Taroko national park were I was staying to move to Hualien. Taroko was beautiful, but there is only so much to do there and I think I did most of it.
The bike ride was easier than I thought it would be. Taroko is in the mountains so I was travelling on a downward slope pretty much the whole way. There wasn't a dedicated bike path, but the road I took (n° 193) had a speed limit of 40km/h. The view was beautiful, as this road follows the shoreline all the way to Hualien.
I guess I must have been quite a sight for the locals: a foreigner riding a bicycle a few sizes to small for him on a small country road with a large bag and hiking boots strapped behind on the rack.
Fun times! I also caught a bad sunburn, as it seems the sun is stronger here than at home :(
Hualien
After more than a week of travel, Hualien was the first large city in Taiwan I visited. Although its the largest city on the east coast, Hualien only has 100'000 inhabitants. That's a manageable size for me.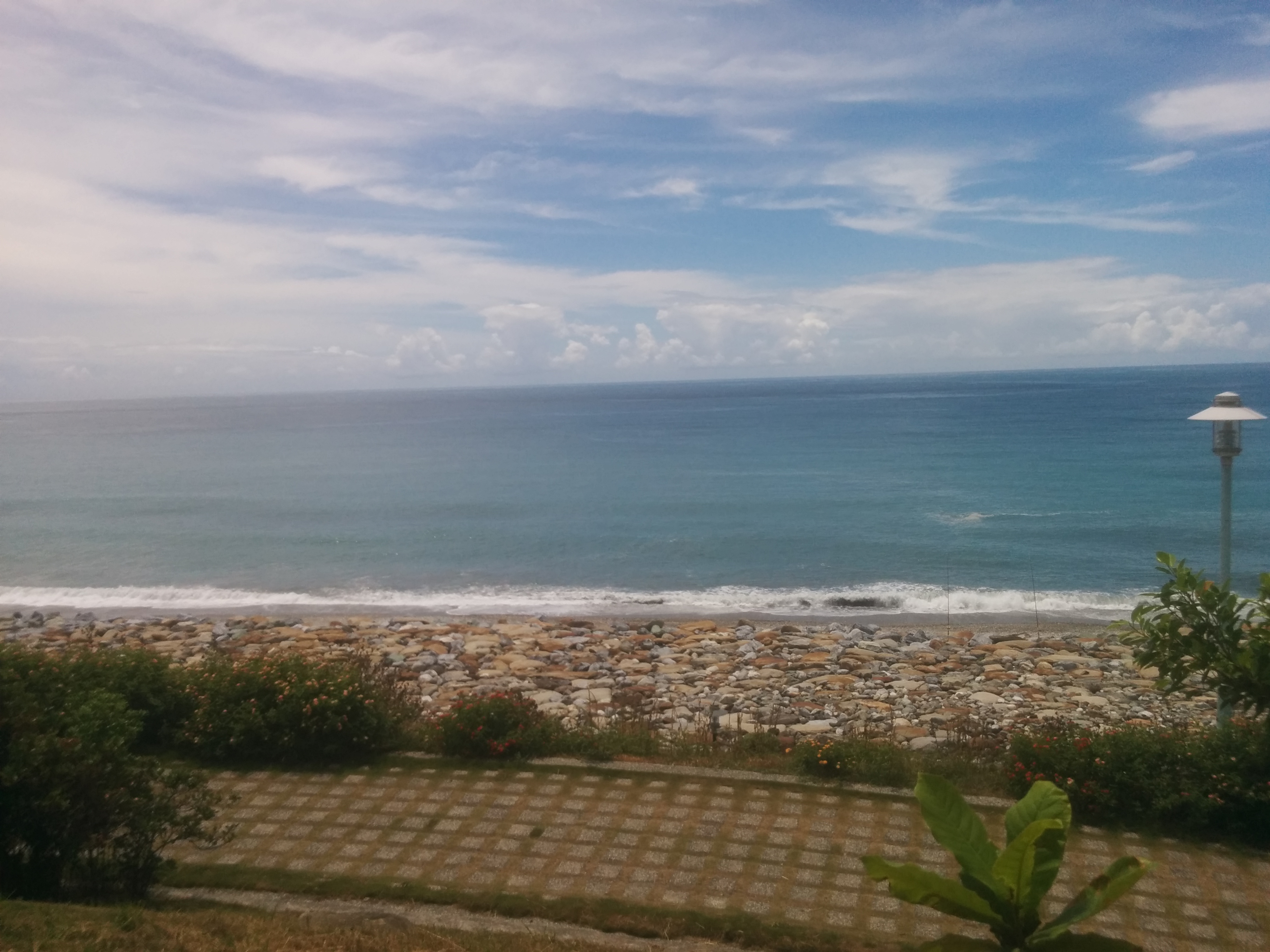 I arrived in Hualien in the beginning of the afternoon and after having checked-in at my hotel, I decided to go out for the night to have a meal and enjoy the city. I'm really happy I bought a bicycle, as it makes moving around so much easier than walking!
Following Andrew's advice, I first stopped at Danji's Bianshi shop (戴记扁食) to enjoy one of the best Bianshi I ever had. From what I understood from the pictures on the wall, this shop has been there for a least a few decades and only sells one dish: Bianshi. For those of you not familiar with Bianshi, it's a dumpling soup similar to Wonton soup, but where celery plays the leading role in flavouring the clear chicken broth. Hmmmmmm.
At the night market I got to eat a ton of food once again, from donuts filled with red bean paste to octopus takoyaki. It's also the harvest season here so I enjoyed many fresh juices like watermelon (the first time I had some juiced) and later on white jade bitter melon (白玉苦瓜), deliciously sweet and bitter.
And the Lord said 'This bike shop shall be closed on Sunday'
On the 15th, I went out to try to get my bike fixed. I wanted to buy a longer saddle post and the bottom bracket on my bike was loose and I wanted to have it fixed.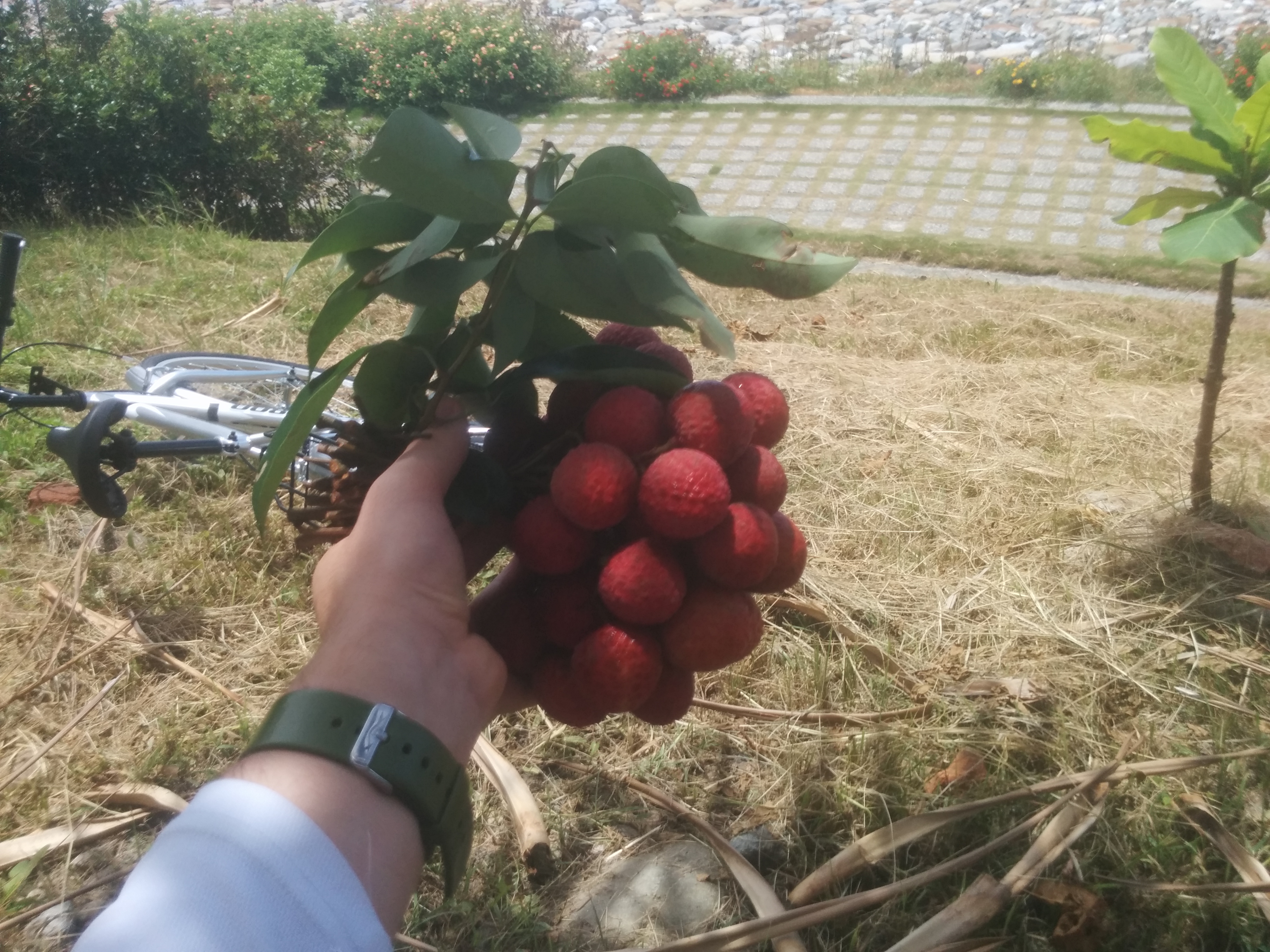 Since the bike I bought is still under warranty, I had the great idea to cycle across town to the Giant store to see what could be done. Of course, I didn't check if the store was open and ended up realising it was Sunday when I saw the sign on the door.
Some say bad things happen for a reason so I comprised, bought fruits from the fruit stall across the street and decided to go watch the waves on the beach. The mango I ate was delicious and it had been a really long time since I ate fresh litchis.
I came back to my hotel in the middle of the afternoon, once again thinking I would have a quiet night listening to podcasts while working on some DebConf stuff when aLiao (Andrew's friend who owns a recording studio in Hualien) reached out to me to ask if I had plans for the night.
I ended up at his studio listening to him and a bunch of his friends jamming. We later went to a seafood restaurant on the edge of the night market called The Tall Knight (高大侠) to have some fresh seafood grilled on charcoal.
We ate a bunch of grilled shrimps as appetizers, very large scallops cooked in their shells and oysters the size of a toy football. I'm used to the small and delicious oysters we eat raw in Canada, but this one was served cooked with homemade hot sauce. They also had Hardcore beer (a local Taiwan craft beer) on tap and it went very well with the meal.
Cheers!