Projects
Here is a list of my pet projects:
Debian
I've been a Debian user since 2010 and a Debian Developer since 2018! Have a look at my Package Overview page to see what I'm currently working on.
DebConf Video Team
The Debian project has an annual conference called DebConf and I've been involved in the team capturing the conference (the DebConf videoteam) since 2015.
Check out our documentation and our tools.
Tor
I have been running a Tor bridge included in the TBB default list since 2018. The first bridge I ran was smallerRichard, using spare resources at work. This bridge was eventually take down after I left.
The bridge I currently maintain, PraxedisGuerrero, has been running since late 2020. It is a VPS I pay with my own money and I manage it with this puppet module I also maintain.
Tor is a great project and I'm happy to be able to contribute to the stability and ease of access of the network.
Beer
I've been homebrewing with friends since Fall 2014. You can find my beer recipes (it's mostly a personal beer journal) here.
My bicycles
I love bicycles. They are beautiful machines and are part of a different way of seeing cities.
I've been riding bikes for a while now, 4 seasons a year. Hell yeah, winter biking.
My current summer bike has:
a Brooks B17 Narrow saddle
a pair of Mavic A719 36 spokes 700C wheels with a Shimano Deore XT dynamo front wheel
Schwalbe Marathon Plus 35mm tires
a Busch & Müller Lumotec IQ Premium Fly RT Senso Plus front light, to go with the dynamo
a pair of Velo Orange hammered aluminium mudguards
a Velo Orange Brass Striker Bell (bells are cool!!)
Tektro RL720 and RL520 brake levers
Microshift indexed bar end shifters
a Shimano Deore XT 9 speed rear derailleur
a Shimano Deore Hollowtech II 3 speeds crank (48, 36, 26)
a Shimano 9 speed "mountain" cassette
SPD pedals and SIDI SPD shoes
Here's a picture of it: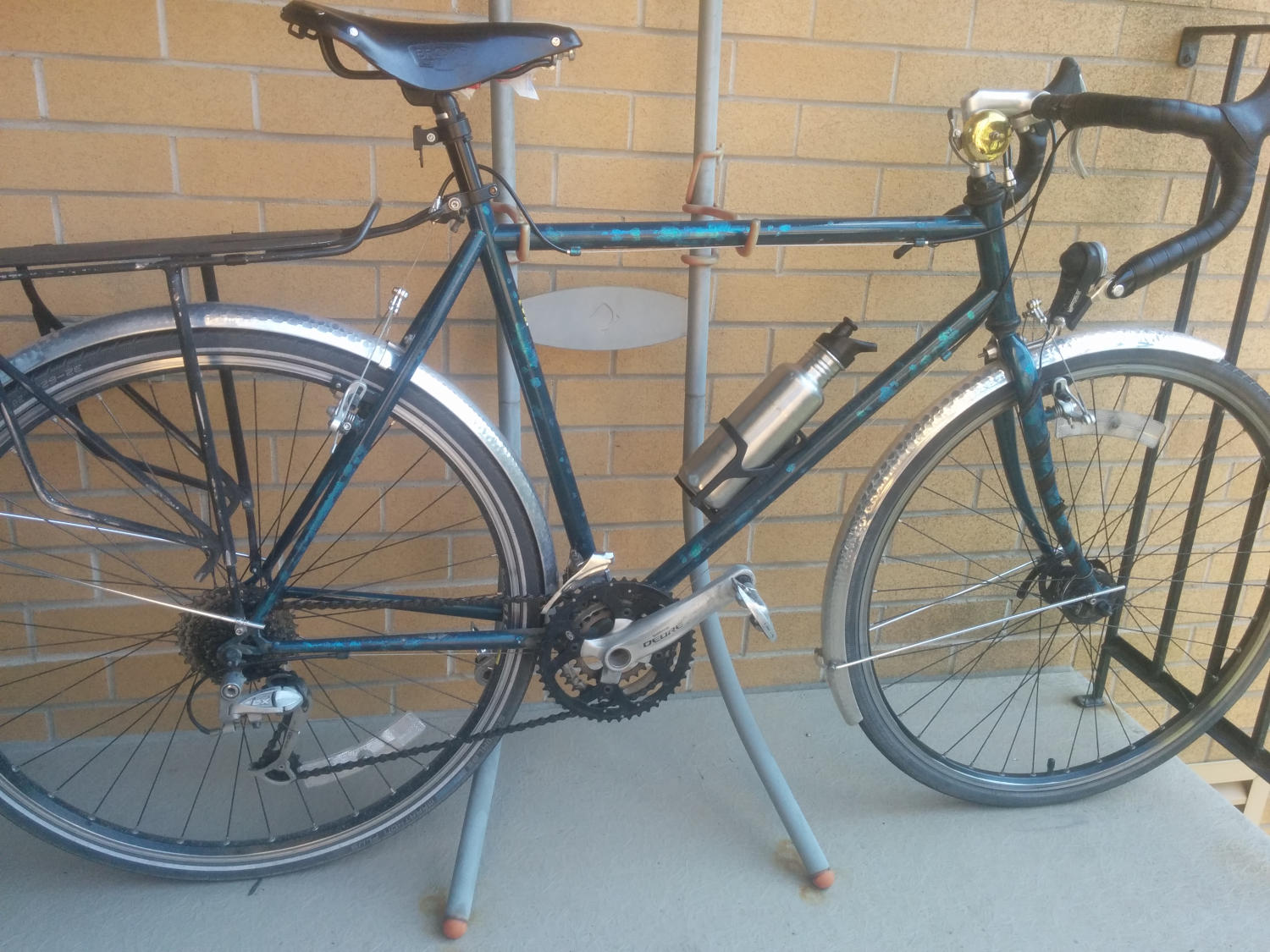 I also have a winter bicycle built on a Surly Cross-Check frame with a Sturmey Archer 3 speeds rear hub and Schwalbe Marathon Winter 700C tires.