After more than 10 years of use and abuse, my old Microsoft IntelliMouse died a few months ago. The right click had been troublesome for a while, but it became so broken I couldn't reliably drag and drop anymore.
It's the first mouse I kill and I don't know if I have to feel proud or troubled by that fact. I guess I'm getting old enough that saying I've used the same mouse for 10 years strait sounds reasonable?
I considered getting a new IntelliMouse, as Microsoft is reviving the brand, but at the price the 3.0 model was selling in August (~70 CAD), better options were available.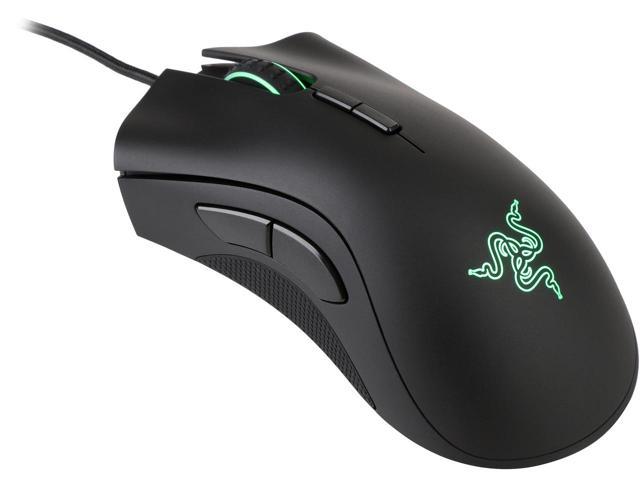 After shopping online for a while, I ended up buying the Razer Dethadder Elite. Despite the very gamer oriented branding, I decided to get this one for its size and its build quality. I have very large hands and although I'm more of a "Tip Grip" type of person, I occasionally enjoy a "Palm Grip".
I have been using the mouse for around 3 months now and the only thing I really dislike is its default DPI and RGB settings. To me the DPI buttons were basically useless since anything beyond the lowest level was set too high.
The mouse also has two separate RGB zones for the scroll wheel and the Razer logo and I couldn't care less. As they are annoyingly set to a rainbow-colored shuffle by default, I turned them off.
Although Razer's program to modify mouse settings like DPI levels and RGB colors doesn't support Linux, the mouse is supported by OpenRazer. Settings are stored in the mouse directly, so you can setup OpenRazer in a throwaway VM, get the mouse the way you want and never think about that ever again.
Let's hope this one lasts another 10 years!