Our local Debian user group gathered on Sunday October 30th to chat, work on Debian and do other, non-Debian related hacking :) This time around, we met at EfficiOS's1 offices. As you can see from the following picture, it's a great place and the view they have is pretty awesome. Many thanks for hosting us!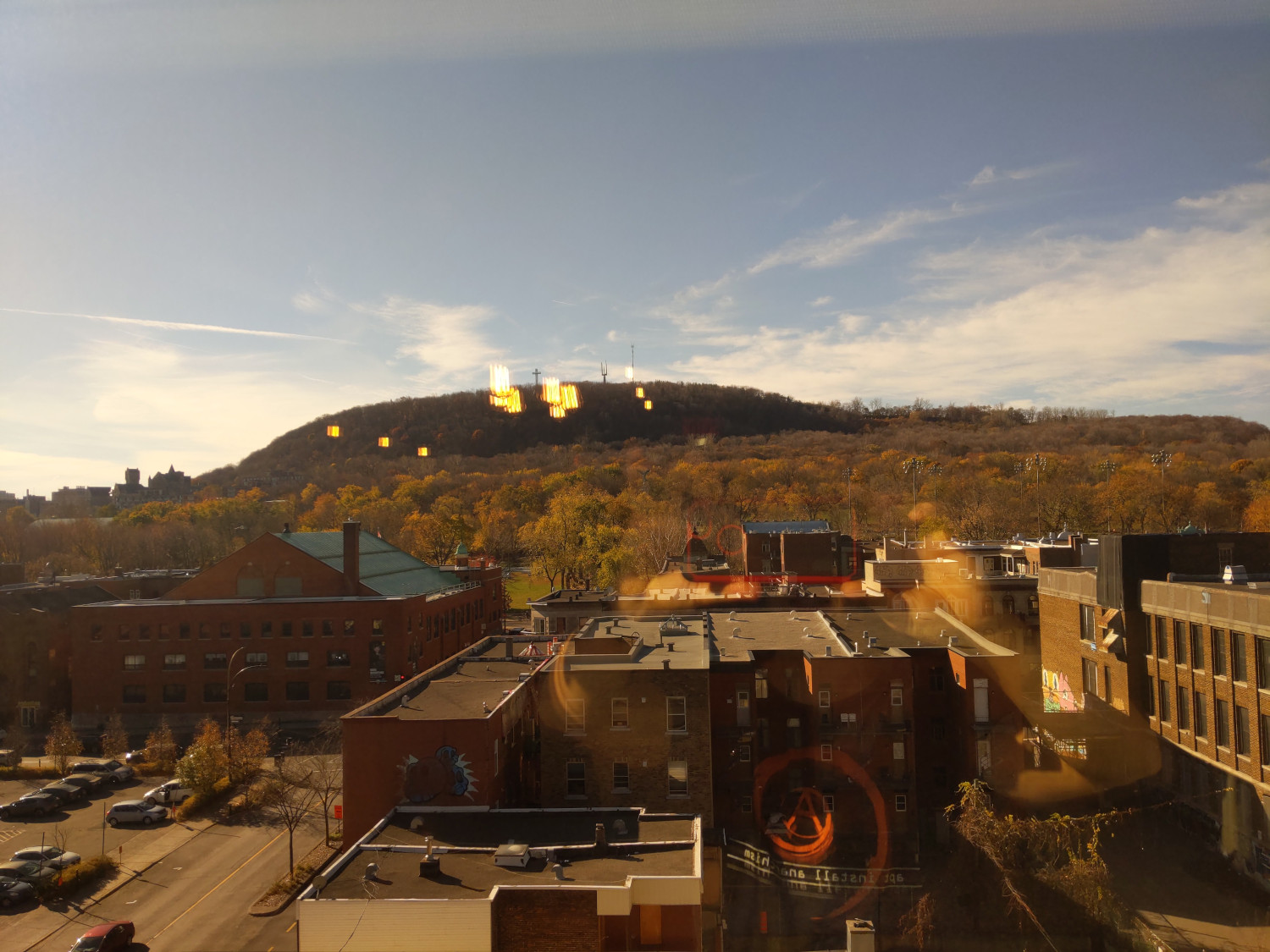 This was our 4th meeting this year and once again, attendance was great: 10 people showed up to work on various things.
Following our bi-monthly schedule, our next meeting should be in December, but I'm not sure it'll happen. December can be a busy month here and I will have to poke our mailing list to see if people have the spoons for an event.
This time around, I was able to get a rough log of the Debian work people did:
pollo:
followed up with the DPL for upcoming Debian Python Team Sprint
opened a wishlist bug (#1023140) on the devscripts package for uscan to verify git tags signed with SSH keys
updated python-mediafile and mutagen to the latest upstream version
mjeanson:
fixed RC bug #1022419 on babeltrace
kindly hosted us, with the help of Mathieu Desnoyers
viashimo:
started updating puppet-strings to 3.0.1
was blocked in the process by tests requiring ruby-mdl, which is not packaged yet
was blocked in packaging ruby-mdl by rubocop not being >= ~1.2x
lavamind:
updated jnffi to 1.3.9, as part of the work on jruby he's been doing
anarcat:
updated g10k to latest upstream
babelouest:
updated node-jose to 4.10.4
worked on bug #1021779 in libical3
tvaz:
worked on updating apticron
As always, thanks to the Debian project for granting us a budget to buy some food!